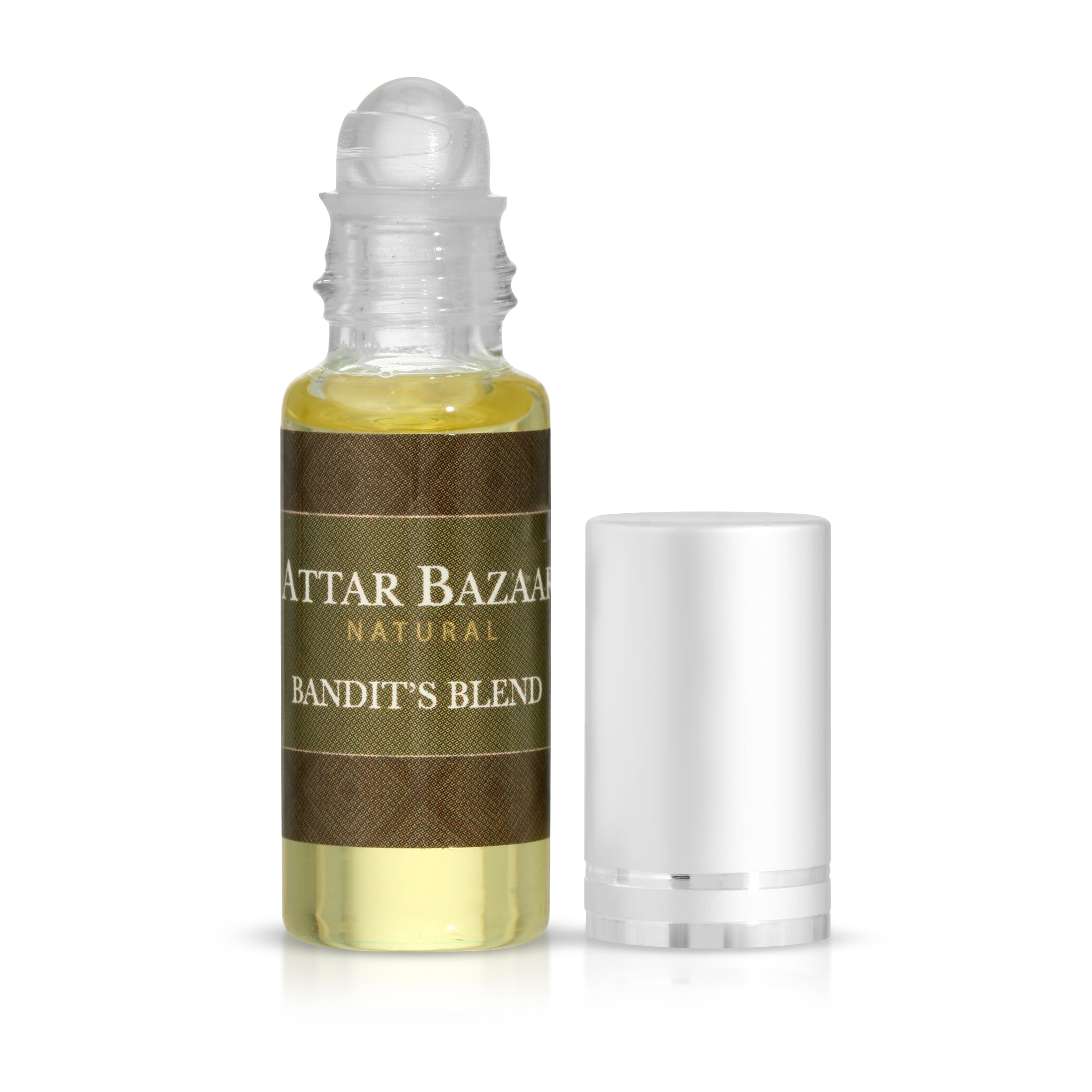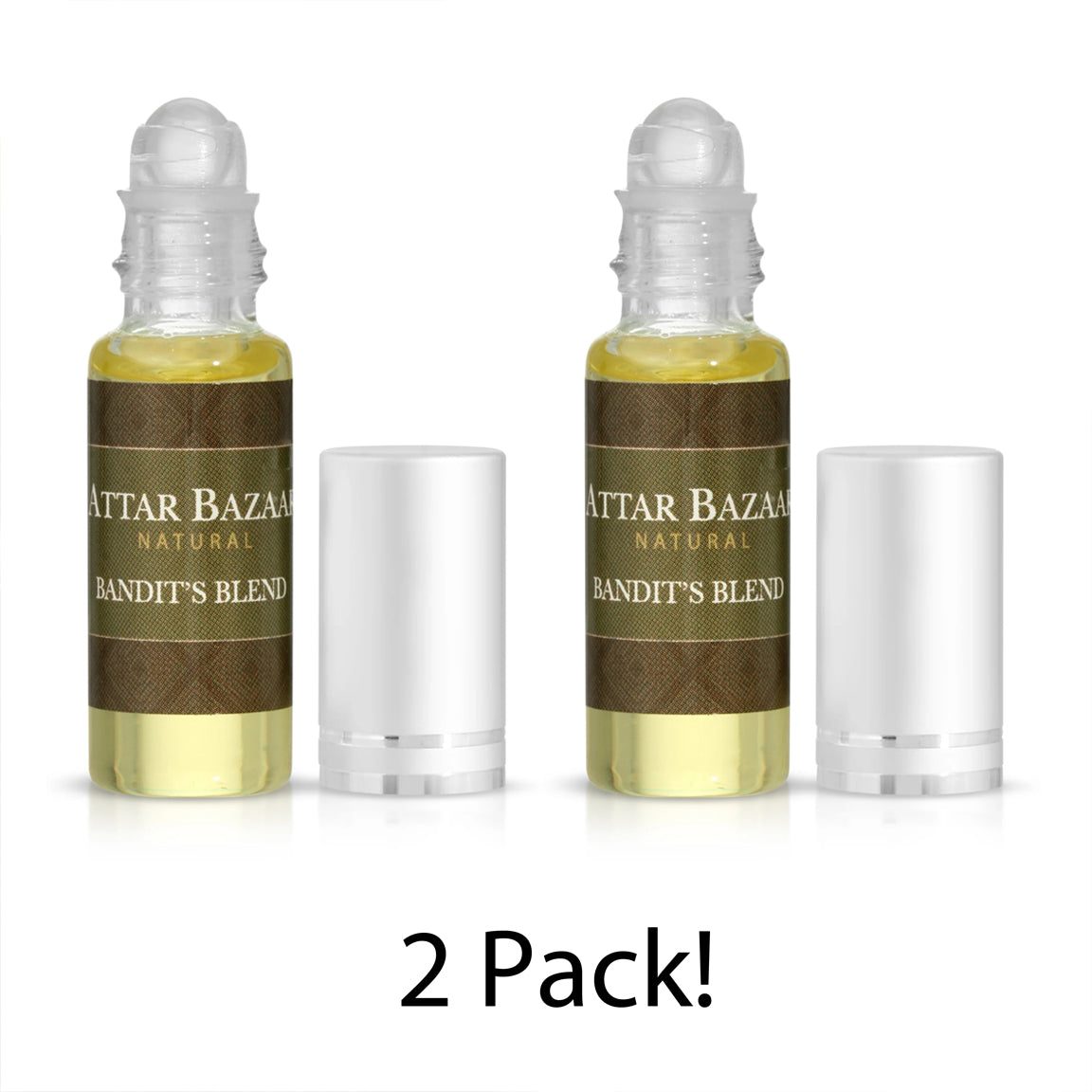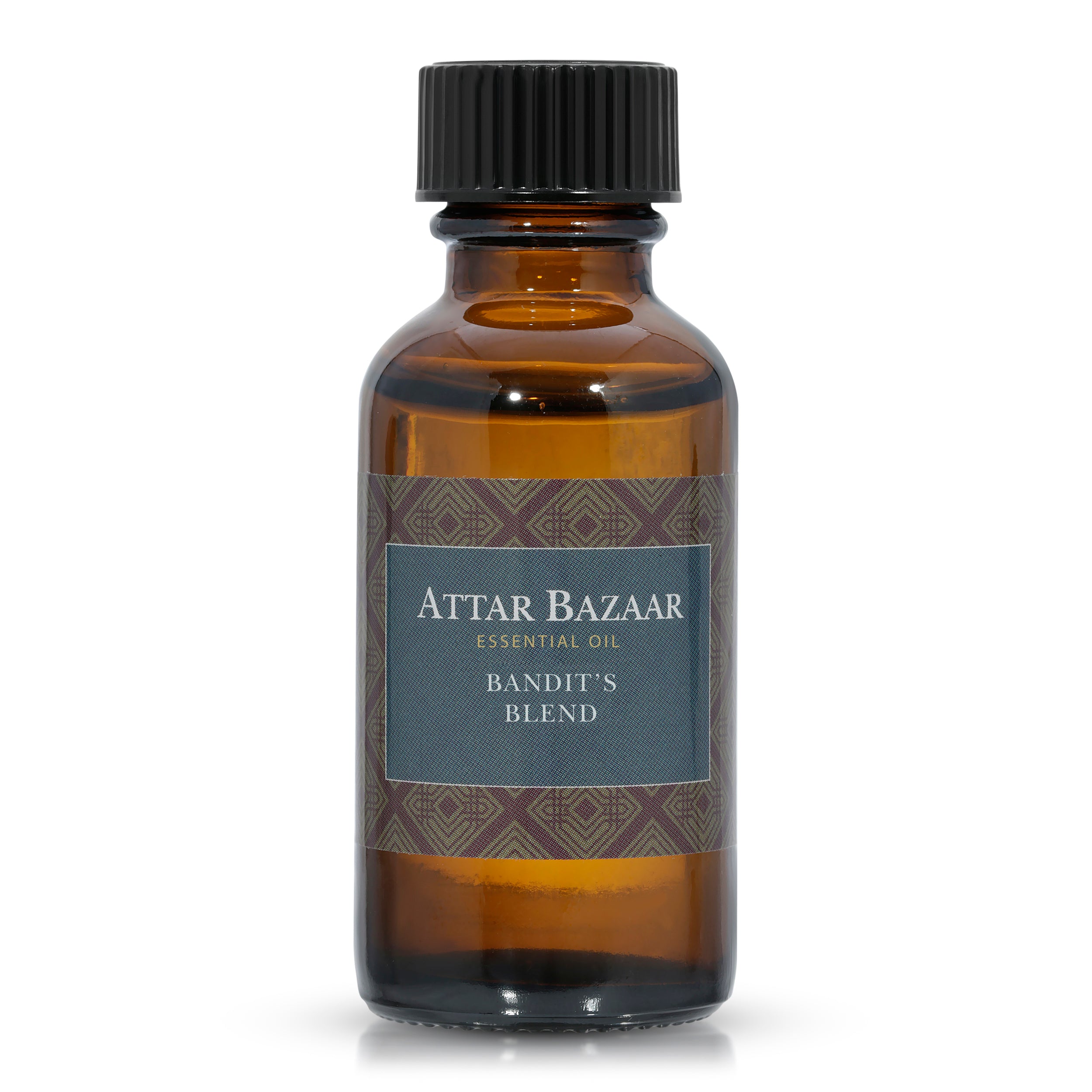 Attar Bazaar Bandit's Blend - Essential Oil Blend
Sale price

$9.95
Regular price
(/)
---
Bandit's Blend by Attar Bazaar comes from an old folkloric recipe dating back to the time of the bubonic plague in Europe. It consists of Eucalyptus Essential Oil, Lemon Essential Oil, Clove Essential Oil, Cinnamon Essential Oil, and Rosemary Essential Oil. As with all essential oils, never use them undiluted. Do not take internally. Keep away from children. If applying an essential oil to your skin always perform a small patch test to an insensitive part of the body.
 About Bandit's Blend 
Bandit's Blend
Have you ever heard of this essential oil blend?
The folklore regarding this blend goes way back to the time of the bubonic plague in Europe around the mid-fourteenth century. As the story goes, there was a band of thieves who wandered about stealing valuables from those victims who died from the plague. It was quite a mystery as to why they didn't catch the disease even though they touched the contaminated bodies.
After some time, they were finally captured and the king promised leniency of their punishment if they would disclose the secret of their protection.
Well, as it turned out, their secret was the use of an essential oil combination of Eucalyptus, Lemon, Clove, Cinnamon, and Rosemary.
As the story goes, the four or five thieves were perfume & spice merchants who were unemployed due to the devastation of the plague. They created this essential oil recipe and applied it to their hands, ears, faces, heads and feet and also soaked their face-masks in it.
Although there exists no evidence-based studies that prove Bandits Oil works, we think the fresh scent and calming aroma will be enjoyed by everyone.
Using Bandit's Blend:
Here are some of the ways that this can be used:
Add a few drops to a water spray & use as a hand sanitizer or room refresher.
Use in a Diffuser to freshen the air.
Mix with a carrier oil such as sweet almond oil or coconut oil and apply externally to the skin.
Please Note:
As usual, anyone practicing aromatherapy must always consider pets, children, and pregnant or ill people in their environment that may come upon the essences. Some essential oils can be dangerous, possibly irritating the skin.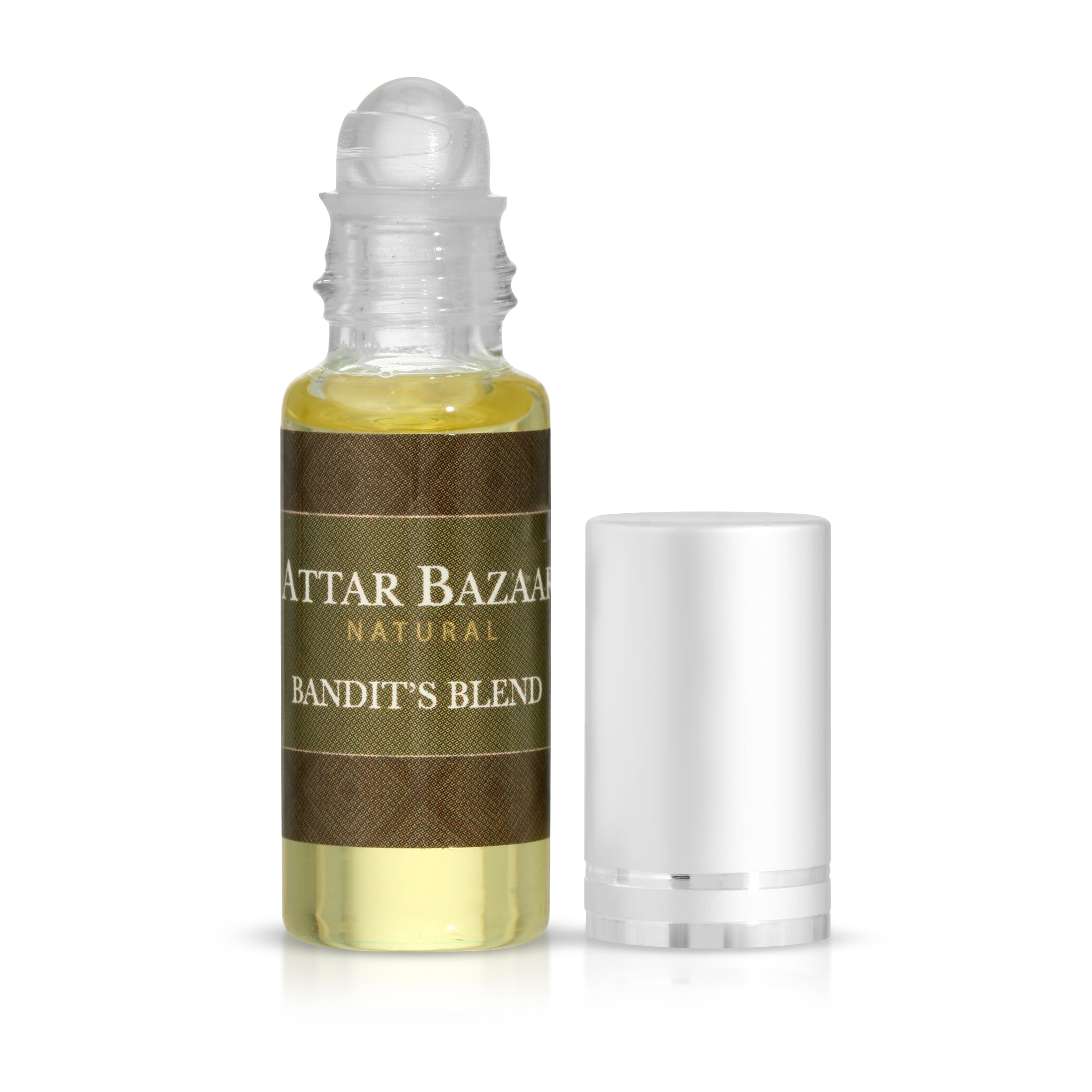 Attar Bazaar Bandit's Blend - Essential Oil Blend
Sale price

$9.95
Regular price
Choose options